The Pride of Florida
Dr. Mary McLeod Bethune Statuary Project
The Dr. Mary McLeod Bethune Statuary Fund, Inc. has completed its mission. On behalf of the Board of Directors, we appreciate your support. With your help, our organization was able to bring to fruition the following:
The marble statue of Dr. Bethune in National Statuary Hall, U.S. Capitol, Washington DC
The bronze statue of Dr. Bethune in the Riverfront Esplanade Bethune Pavilion, Daytona Beach, FL  
A feature-length documentary
A K-12 curriculum thanks to Volusia County Schools
A local exhibit displaying the marble statue attended by nearly 15,000 individuals, including many k-12 and university students
A temporary display of the statue in Mayesville, SC in route to its final placement in National Statuary Hall
For additional assistance, please contact Nancy Lohman: nancy@thelohmanway.com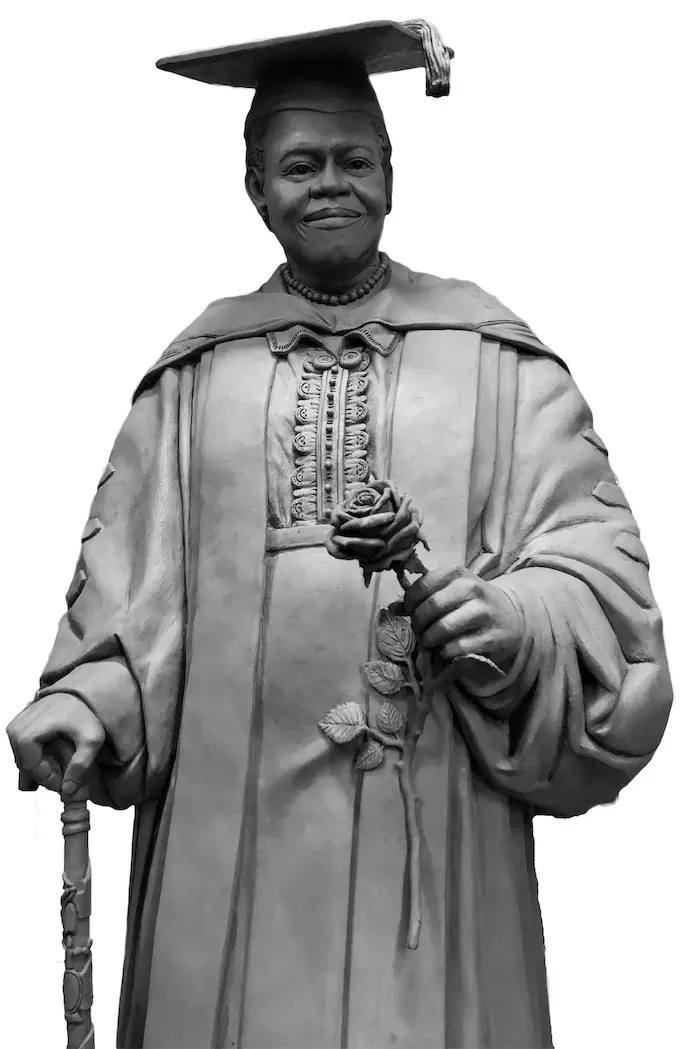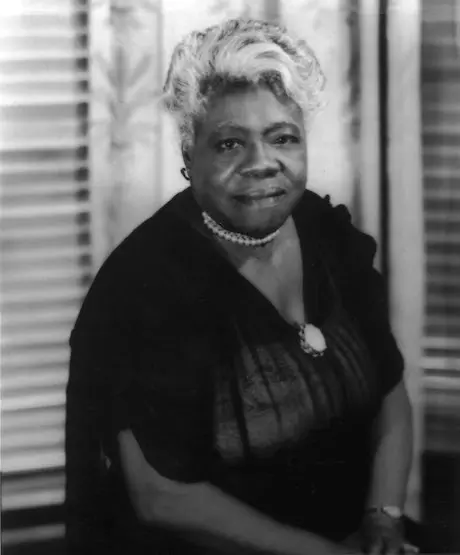 Dr. Mary McLeod Bethune
"Invest in the human soul. Who knows, it might be a diamond in the rough."
Mary McLeod Bethune was born on a farm near Mayesville, South Carolina, in 1875, the fifteenth child of former slaves. She rose from those humble beginnings to become a world-renowned educator, civil rights and human rights leader, champion for women and young people, and advisor to five U.S. presidents.
The Dr. Mary McLeod Bethune Statuary Project is a proud moment for the entire state of Florida and our nation.
Learn more

about Dr. Mary McLeod Bethune The Pride of Florida
Sculpture Symbolism
Elements of The Statue
Master sculptor, Nilda Comas, secured the largest (and last) piece of statuary marble from the Italian Alps and the quarries above Pietrasanta, Italy. The block of statuario marble was carved from Michelangelo's cave and weighed 11,500 tons. According to the artist, statuario marble is the finest marble in the world.
At the base of the pedestal, along with the prominent, capitalized letters of her home state, her name, and the dates of her birth and death, there will be an inscription memorializing one of Dr. Bethune's most famous quotes – "Invest in the human soul. Who knows, it may be a diamond in the rough."
Dimensions
Sculpture:

8'4" x 3'5" x 4'

Base:

2'7½" x 3' x 3'

Total:

11'

Weight:

6,129lb

Witness History
Upcoming Events
In honor of Dr. Mary McLeod Bethune of Florida, join us to watch the National Statuary Hall State Collection Statue Dedication Ceremony.
Wednesday, July 13th, 2022 at 11am EST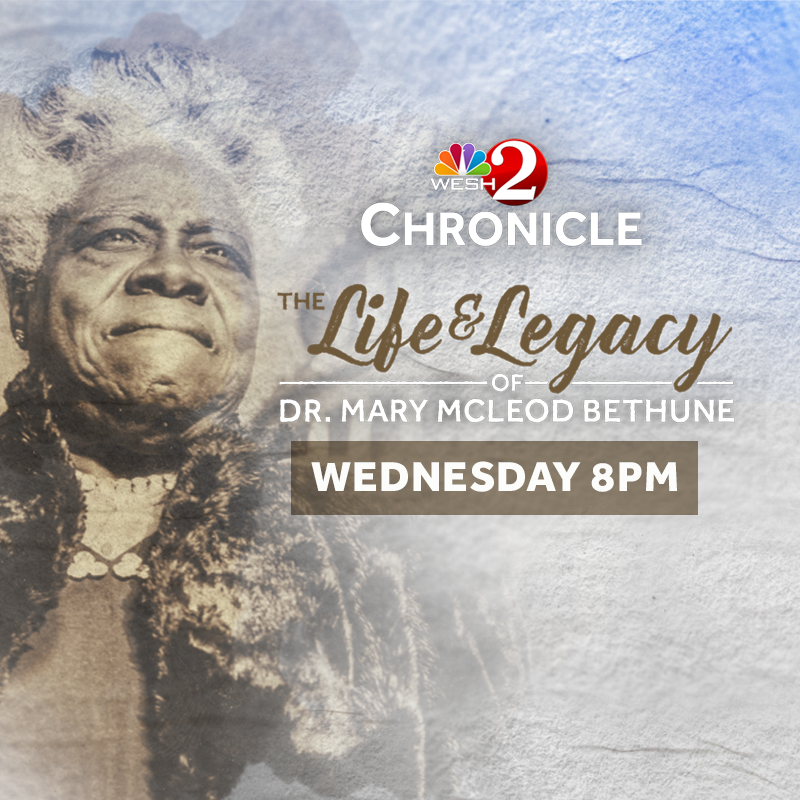 National Statuary Hall Unveiling
Wednesday, July 13, 2022, 11:00 a.m
It is our hope to have the unveiling ceremony broadcast on CSPAN.
Daytona Beach Bronze Statue Unveiling
Thursday, August 18, 2022, 9:00 a.m.
Riverfront Esplanade Park. The public is welcome.
Feature Length Documentary Premiere